Sunday 3rd April 2022
10:00
NTCG Northampton First Sunday Prayer
11:15
Sunday Worship & Communion
Wednesday 6th April 2022
19:00
NTCG Northampton Wednesday Bible Study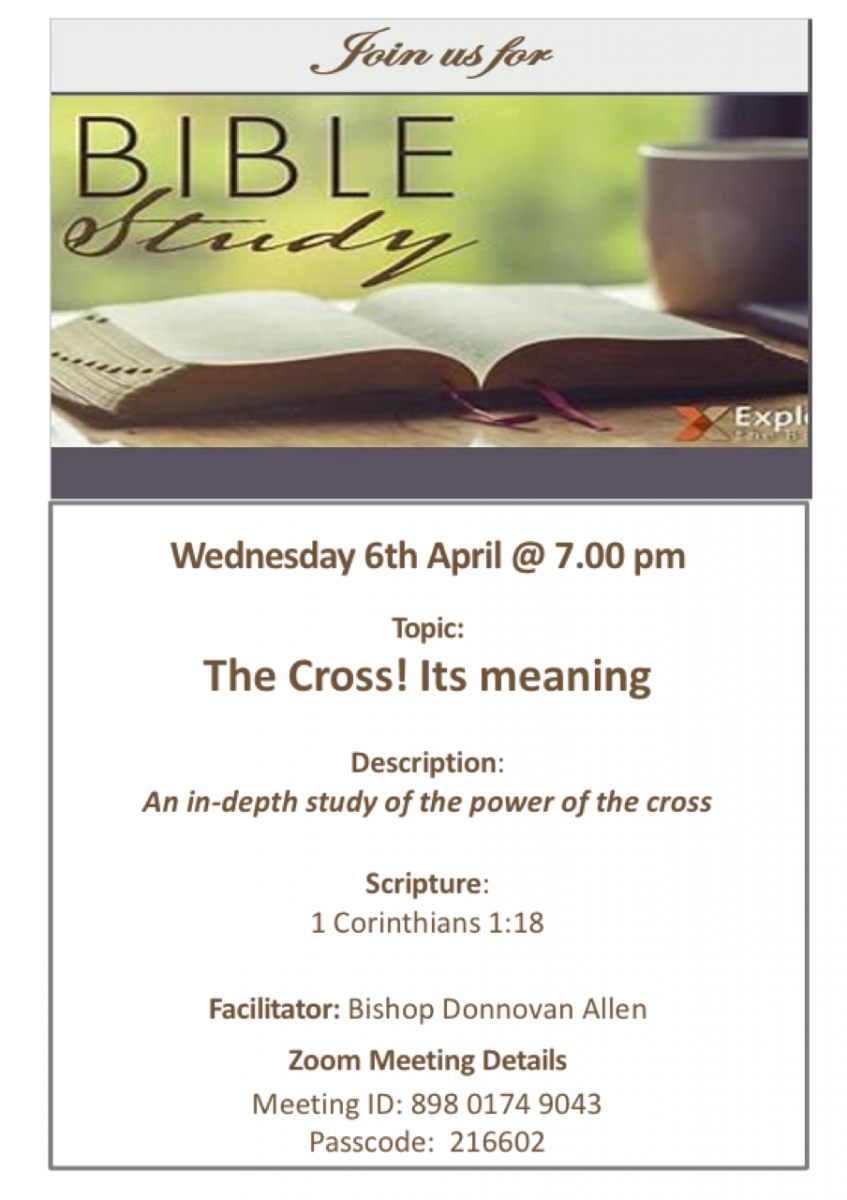 Sunday 10th April 2022
10:00
Sunday Morning Adult Bible Study
THE CALL OF JEREMIAH
1. Call to Prophetic Ministry (Jeremiah 1:1-10)
2. Vision of Divine Judgment (Jeremiah 1:11-16)
3. Divine Encouragement and Empowerment (Jeremiah 1:17-19)
Central Truth: God empowers through the Holy Spirit those He calls to Gospel ministry.
Focus: Study God's call of Jeremiah to prophetic ministry and accept God's call on our lives.
Golden Text: "Before I formed thee in the belly I knew thee; and before thou camest forth out of the womb I sanctified thee, and I ordained thee a prophet unto the nations" (Jeremiah 1:5).
Wednesday 13th April 2022
19:00
NTCG Northampton Wednesday Bible Study
10:00
Sunday Morning Adult Bible Study
EVIDENCE OF CHRIST'S RESURRECTION
1. The Empty Tomb (John 20:1-10)
2. Jesus Appears to Mary Magdalene (John 20:11-18)
3. Thomas Sees and Believes (John 20:24-31)
Central Truth: The Christian faith is based on the historical evidence of the life, death, and resurrection of Jesus Christ.
Focus: Examine the Biblical evidence of Jesus' bodily resurrection and believe He is the Messiah and Son of God.
Golden Text: "These things are written, that ye might believe that Jesus is the Christ, the Son of God; and that believing ye might have life through his name" (John 20:31).
Wednesday 20th April 2022
19:00
NTCG Northampton Wednesday Bible Study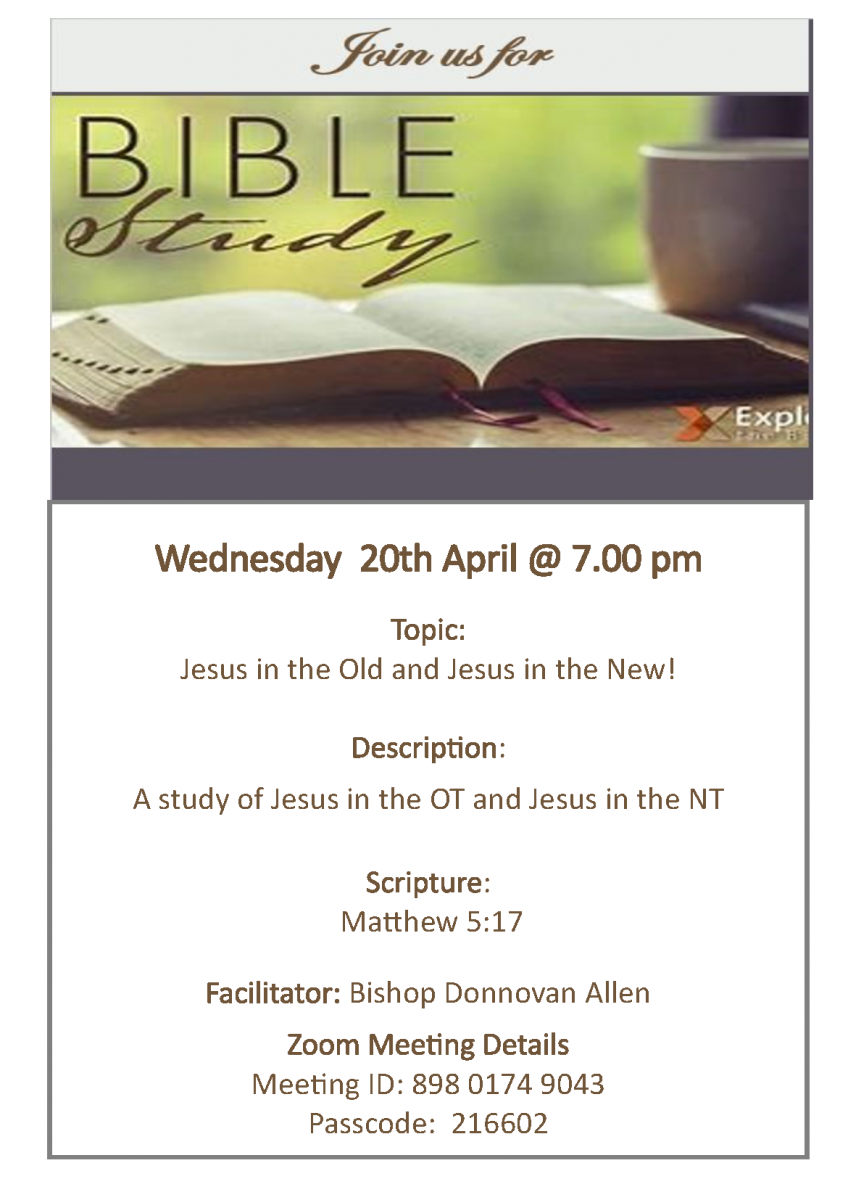 Sunday 24th April 2022
10:00
Sunday Morning Bible Study
SIN, PUNISHMENT, AND PROMISED RESTORATION
1. God's Word Rejected (Jeremiah 8:4-9)
2. Consequences of Rejecting God's Word (Jeremiah 8:10-17)
3. New Covenant Promised (Jeremiah 31:31-34)
Central Truth: God calls all people to live in obedience to Him.
Focus: Recognize that rejection of God's commands has eternal consequences and live according to the new covenant.
Golden Text: "This shall be the covenant that I will make with the house of Israel; After those days, saith the Lord, I will put my law in their inward parts, and write it in their hearts; and will be their God, and they shall be my people" (Jeremiah 31:33).
Wednesday 27th April 2022
19:00
NTCG Northampton Wednesday Bible Study